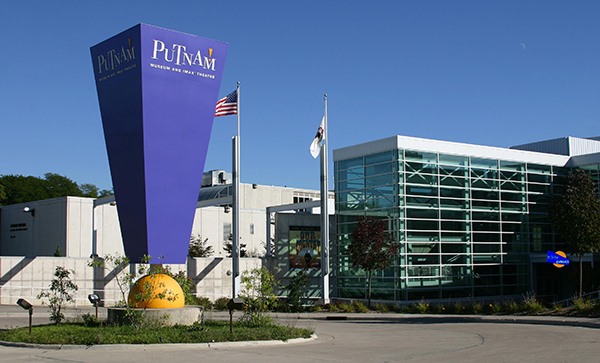 Learning plays a pivotal role in every child's life. Students attempt to absorb vast amounts of knowledge upon entering their schooling. But when you can bring that learning to life for a child and provide them with that "hands-on" learning experience that is when the information truly becomes a part of them. This and more can be done easily at the Quad Cities Putnam Museum.
The museum is filled with science, history and musical technology that can bring a child's environment to life. With stimulating projects and numerous information-filled exhibitions, any child or adult can learn something new each time they visit. The little four-year old boy I nanny absolutely loved visiting the music technology exhibit last December! He didn't want to leave. It also offers many traveling exhibitions for adult enjoyment, such as the Princess Diana exhibit it held in 2013 and the Arsenal exhibit going on right now.
To further learning, the museum also provides STEM workshops with Pre-K through 12 museum programs. Additionally, the Putnam provides screenings educational movies and seasonal classic films on their GIANT National Geographic movie screen.
The Putnam is a fantastic, fun-filled learning environment right at the tip of Quad Citians' fingers. If you have children, it is a must-have membership.
The Putnam is open 10 A.M. to 5 P.M. Monday through Saturday, and 12 P.M. to 5 P.M. on Sunday. Multiple admission packages can be found here on their website.