Time to lace up those running shoes hit the road again for the trademark Quad-Cities race of the summer: the Bix 7.
Beginning in 1975, the idea from the race came from John Hudetz, who wanted to bring the liveliness he experienced at the 1974 Boston Marathon to the Quad-Cities area. The idea sparked the seven-mile road race, marking the first time anyone in the QC area was allowed to run on the physical street for a road race.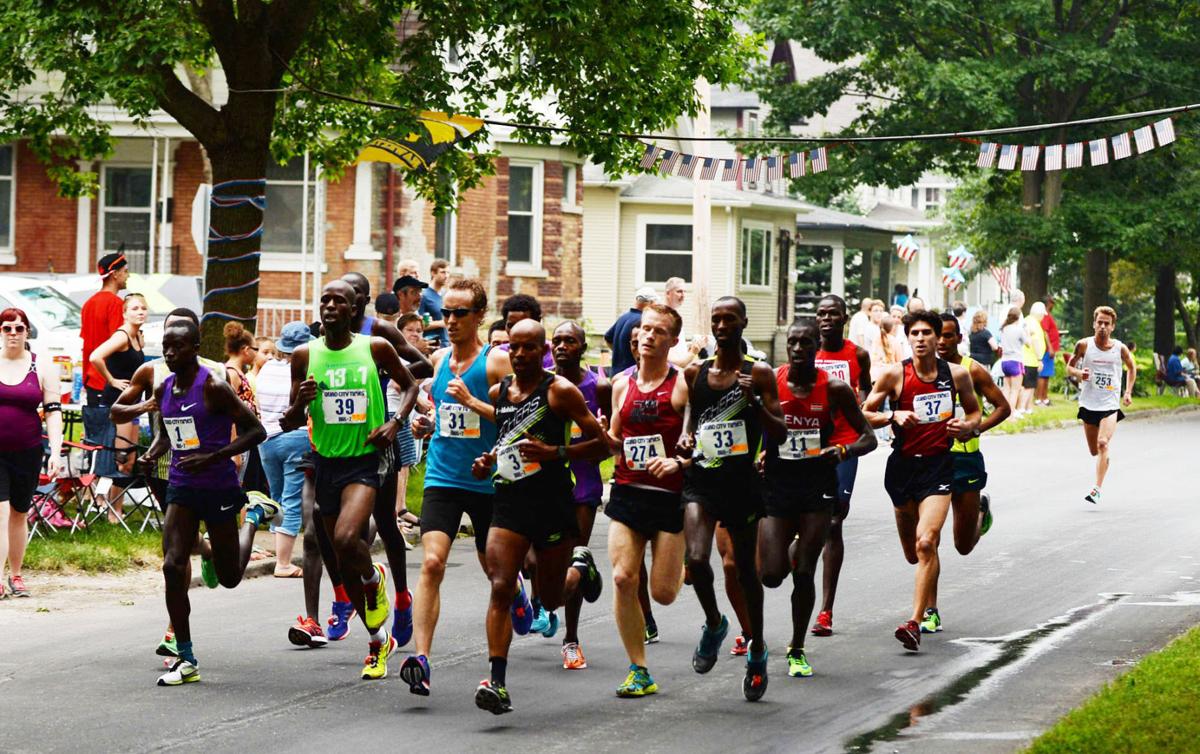 Hosted by the Quad-City Times newspaper, the 2016 race will take place on Saturday, July 30th, with a $43 registration fee (and an additional $2 processing fee). No race-day registration will be accepted. The packet pick-up will be located in the Davenport River Center at 136 East Third Street from  5-9 pm on Thursday, July 28th  and 9 am – 9 pm Friday, July 29th.
Oh, and don't forget the other highlights of the Bix 7: the remarkable "Battle up Brady," where runners hike up the Brady Street Hill, and the event for the little ones — the always fun, Junior Bix! You can find all the registration information located at the Bix 7 website.
Whether you want to run the mighty Brady Street Hill, or support your loved ones in their seven-mile journey, come on out to the race at the end of the month and join in this always popular Quad-Cities tradition!