Dr. Seuss once said, "Why fit in when you can stand out?"
It's a quote we all hope our children can aspire to. To do their best, and live their dreams in the happiest and healthiest manner they can.
We want them to aspire to be great things, but what inspires them? Of course we can, but in an ever social media and technology infested world — children are following what is on the television screens.
So, we want them to watch something that will inspire them. And as a preschool teacher, I can't imagine a better character to do this then Disney Jr.'s Doc McStuffins.
Not only does the show exemplify the racially diverse country we are, but it promotes a young girl who aspires to be a doctor.  And with the help of her stuffed animal friends, performs check ups, diagnosis and operations on her animals.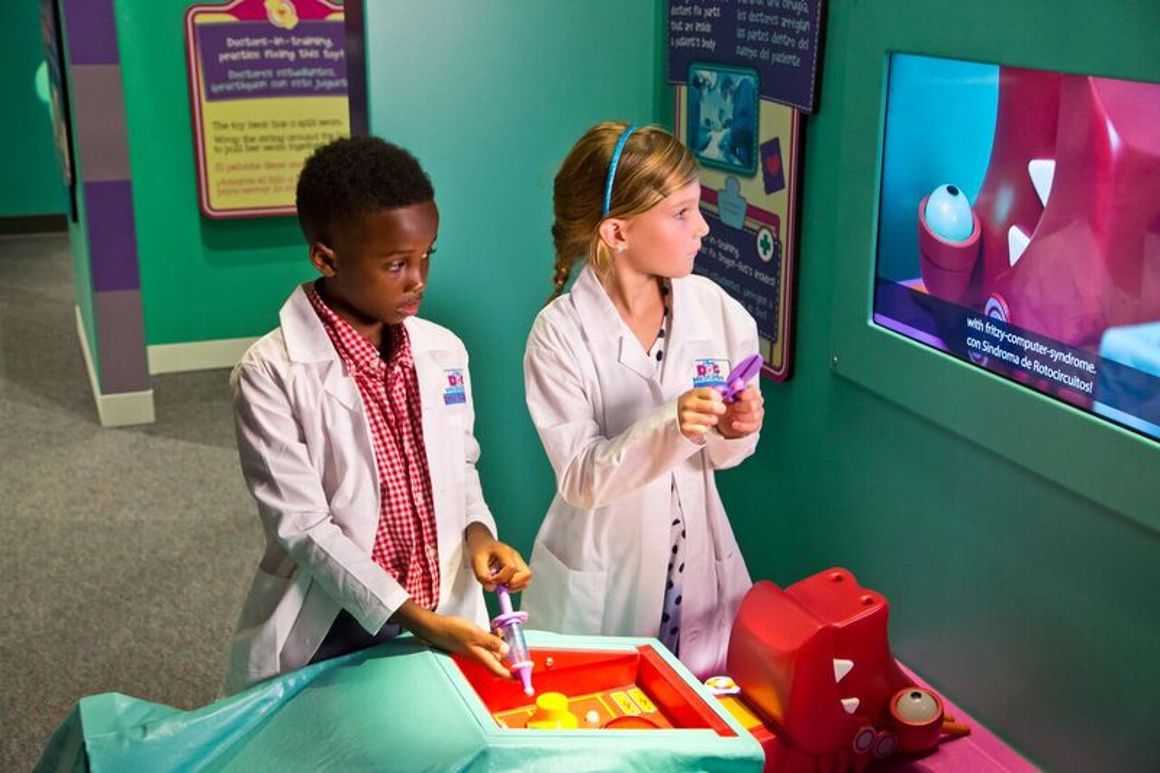 The Family Museum in Bettendorf is building on the big hopes and dreams of children. Continuing until May 14, the Family Museum has a Doc McStuffins exhibit that allows children to be apart of hands on interactions, and:
Visit the McStuffins Toy Hospital E.R., O.R., Pet Vet, and Nursery to learn the daily duties of a doctor and all about healthy habits, empathy, and nurturing care.
Give toy patients check-ups in the E.R.
Groom pet toys in the Pet Vet Clinic.
Diagnose pet toys with X-ray scanning machines.
Rock toy babies in the Nursery to sleep.
Help your children dream big and have some fun while they're at it, and head down to the Family Museum. Check their website for hours and ticket prices.